Our Executive Team
Andy Powers: CEO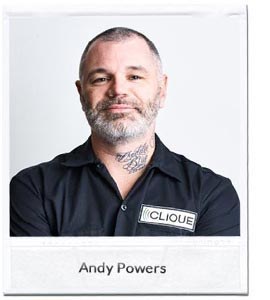 Andy founded Clique in 2006 and has been responsible for the overall vision and day-to-day execution of Clique API's strategy.
Andy has been a successful entrepreneur for nearly 20 years and has been a part of numerous successful startups including RCSI, Push Inc., and Reggie Software.
Andy founded Reggie Software in 2002 and in 2006 the company was acquired by Blue Phoenix Solutions ( NASDAQ: MDSY) in one of the largest deals ever in the ERM space.
Andy is an active investor in many startups, and is the General Partner of the CliqueFund which invests in companies to whom Voice is a core component or a significant value-add.


Tim Gentry: President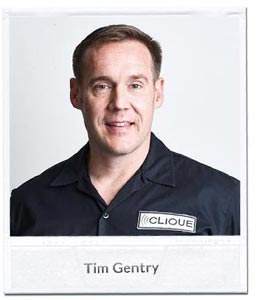 Tim is responsible for the strategic initiatives of Clique. He manages sales and marketing. He also participates on the board of Clique's startups.
Tim is a Harvard Business School Alum, a distinguished member of YPO, and is a thought leader in VoiceTech.
Tim was the CEO / Managing Director for Avaya Asia South Pacific (TPG Asset). He was based in Sydney, Australia, and headed the strategic leadership for Avaya as it delivered high performance networks, new multi-channel communication solutions, and services to the ANZ marketplace.
Before leaving the United States for an international assignment, Tim was the General Manger and SVP for Civilian and Advanced Intelligence Programs and Operations for Nortel Networks. As a senior leader in that capacity, Tim drove to provide solutions to meet the strategic transformation initiatives for Global Governments.
Prior to Nortel and Avaya, Tim provided direction and management for the business design for Adelphia Business Solutions. Tim and his team focused on mergers and acquisitions actions for the parent company and the newly acquired companies; standardizing processes and Go-to-market strategies to improve and streamline the service offerings available to Adelphia's customer base.
Tim was also a Founder and Senior Partner at VGE where he led the management consulting practice that enhanced productivity for clients and established best practices. In addition, he personally led the business process re-engineering and systems implementation of mission-critical financial and security infrastructure.
Dr. Ram Reddy: Chairman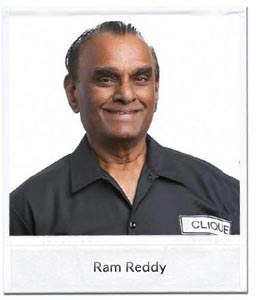 Dr. Reddy is Clique's big deal - big impact rainmaker. He's initiated a number of the group's largest customer and investor relationships. He's been a key component to the company's increase in customer base and revenue growth.
He's a member of TiE and an active participant in a number of other networking communities in and around the DC area and across the United States.
Dr. Reddy was the founder and CEO of APEX Technology Inc., a defense contractor, which specialized in compliance for military systems with the United States Army.
The company partnered with Raytheon (NYSE: RTN) to fulfil a number of multimillion-dollar projects and in 2004 he successfully exited the company through a deal with its largest partner. Dr Reddy graduated from Rutgers University with a PHD in Electrical Engineering and holds degrees from other internationally recognized universities including The Indian Institute of Technology.


Alex Kurganov CTO Caw.ME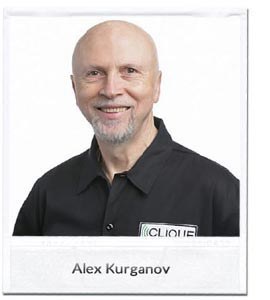 Alex leads Clique's next-generation development efforts in multi-party voice APIs and SDKs as the CTO of Caw.Me.
His work in integrating simple multiparty voice into common team chat and gaming environments is groundbreaking.
Alex has 8 issued patents ( 6,721,705; 6,775,264; 6,807,257; and 7,076,431 and Canadian patent No. 2,321,697 and more https://www.uspto.gov/ ) in the field of speech enabled Unified Communications.
Alex has a track record of building companies and products from ground zero and operating large converged network based platforms and applications. He was co-founder and CTO of the first voice-activated Unified Communications company Webley/CommuniKate 1998-2010. Earlier he also built Vail Systems from the ground up as its VP of Engineering from 1991-1998.
Alex's strong customer focus enables him to keep the customer first while having in depth architecture and code level understanding of voice and data networks (PSTN, VoIP), protocols ( SIP ), platforms (messaging, speech recognition, interactive voice response, RDBMS), web and mobile centric architectures and web services, applications (Unified Communications), user interfaces (speech, GUI).